Levandulomat®
It has been two decades since we started to spread the beauty and scent of lavender with our stalls. We are nomads in all aspects. Stalls and farmer's, arts and crafts or Christmas markets – that is our world. And not only that. We like to stay up-to-date, so we keep track of new technologies and on-line space.
That is how  Levandulomat® came into being.
What is Levandulomat®?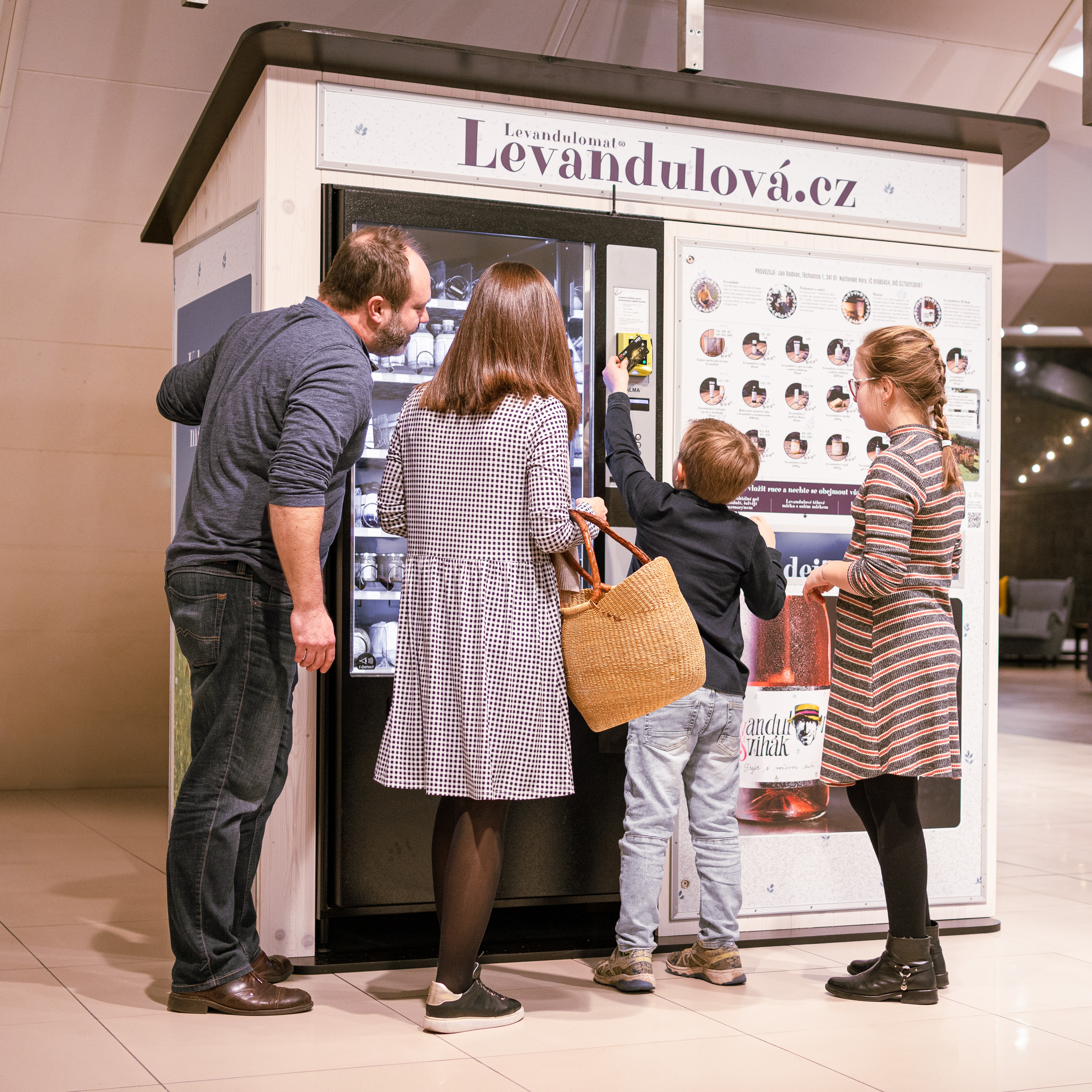 It is a stall where the scent of lavender wil embrace you at any time, any day of the year. And also our own fully automated shop assistant, which only accepts cashless payments for your convenience and safety.
To have or not to have a stone shop - that was the question we used to ask ourselves every year. Yet, we were not sure about the answer. We are fully devoted to markets and e-shop and we also have a lot of great partners and firends who offer our products at their shops. Thus, a stone shop did not seem particularly attractive to us. But then we got the idea to combine the real and the on-line world and created Levandulomat® (lavender vendig machine).
What does Levandulomat® look like?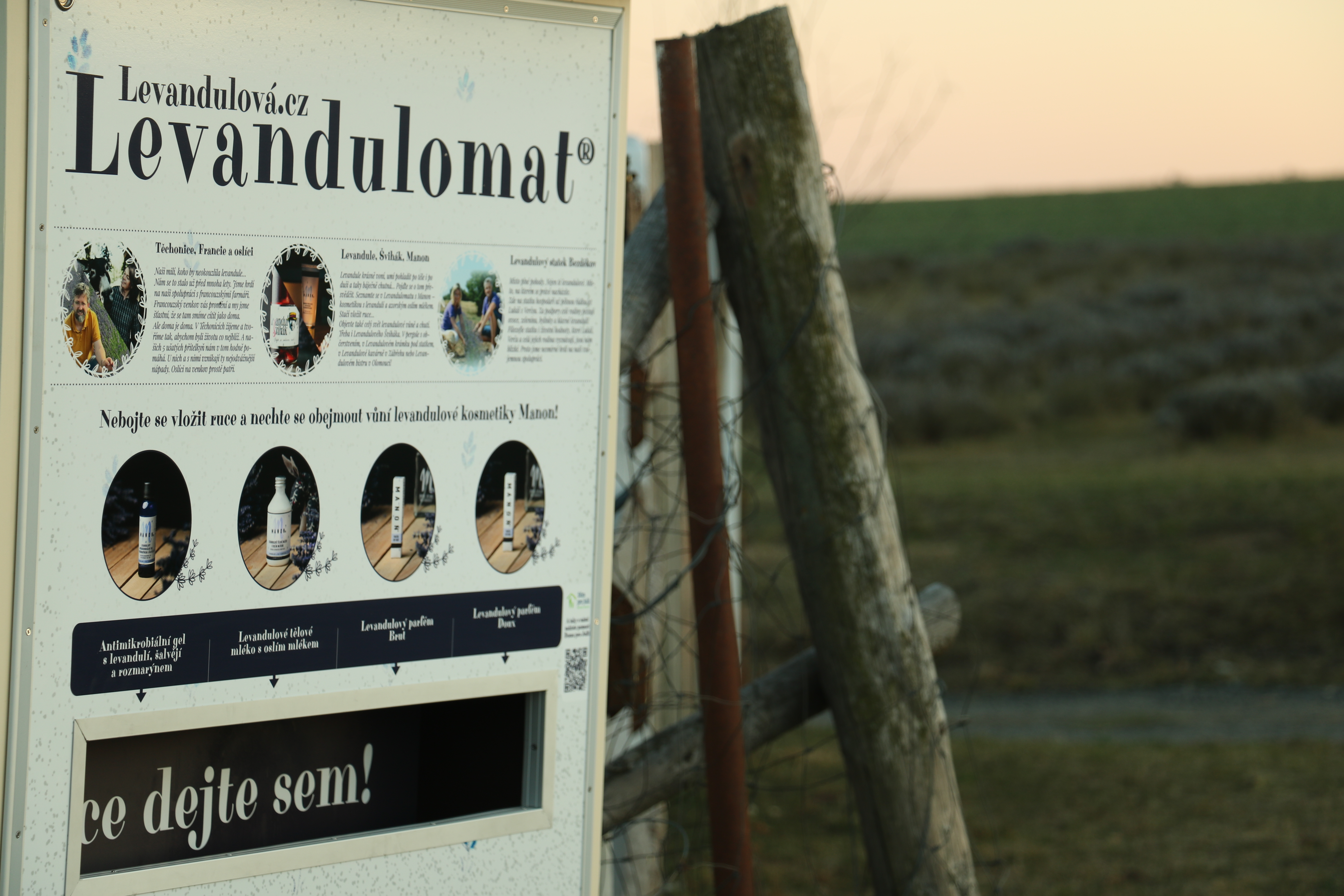 Levandulomat® combines the world of markets and automation. We believe you will enjoy the visits of Levandulomat® as much as you enjoy the visits of our stalls, because it is not only about shopping. Rather than that, it is a meeting spot filled with the beautiful scent of lavender and warm and friendly atmosphere.
Levandulomat® is not just like any vending machine. It offers you the real experience!  You may find them in the shops or  premises of our partners. Let yourselves be enchanted by the scent of lavender body lotion, antimicrobial gel or perfumes. Just place your hands in and enjoy...
What is inside Levandulomat®?
The vending machine is filled with those of our products which are legaly and technically possible to sell this way:
-         the whole cosmetic line Manon
-         bags of lavender blossom
-         lavender essence
-        lavender honey and herbes de Provence
The most important part of Levandulomat® is dedicated to testers. You may try out the antimicrobial gel, the two variants of our perfume and our lavender body lotion with donkey milk. The dispensers are contactless, so all you need to do is put your hand in.
 We owe big thanks to Pavel Strnad, the cabinetmaker, whose patience and skill made Levandulomat® possible. Many thanks also belong to the graphic studio Tečka from Plzeň!